Fall sports wrap-up
Hang on for a minute...we're trying to find some more stories you might like.
As the month of November begins, some sports teams at Hollis Brookline are seeing their seasons come to a close, while others are preparing for a championship run.
Field Hockey
With a record of 7-7, the girls field hockey team finished in ninth place in their 17-team division. This is one of their better seasons in the past few years, as indicated by their top 10 position, which they were excited about for the playoffs. With a core group of seniors who have been through the program, they gained the experience to get themselves this far and hoped to have a strong playoff run. They also credit their success to first-year assistant coach Tracie Thorpe.
"We have a [former] Milford coach who has taken that team to the playoffs before, so she has a lot of experience," said captain Nichole Bourque '17. The team lost their playoff game against Sanborn by a score of 4-0. Next year's returning players are looking to learn from the experience and come back stronger next season.
Girls Soccer
The girls soccer team finished the regular season on Division II with a record of 13-3. They aren't alone, as they share the first place spot with Bow and John Stark. Their tight bond with one another is partially responsible for the team's success, as is their core of seniors. As Kenzie Day '17 put it, "We all have individual skills but we bring it together as a team." They looked to take their dominance and experience into the playoffs, where they reached the quarterfinals. A tough 2-1 loss to reigning champs Hanover put an end to their successful season.
Boys Soccer
The boys soccer team wrapped up their season with a record of 4-12. This puts them in 20th place. This unfortunately will not be enough to earn them a spot in the playoffs. Despite a rocky start, the team did, however, start to experience some success towards the end of the season. When asked the reason for this, captain Sam Hall '17 replied, "…having a healthy team. Injuries had a big impact." For a portion of the year, Hall, along with fellow captains Jonathan Brackett '18 and Ryan Olson '18 were sidelined with injuries. As for next year, the team will be losing several seniors, so it may be a bit of a rebuilding year. However, with a fair number of returning players, the team should be able to pick up where they left off.
Bass Fishing
This year marked the inaugural season for the HBHS varsity bass fishing team. The anglers participated in just one tournament, and placed 16 out of 42 teams. The tournament took place up at Lake Winnipesaukee, which is unfamiliar territory considering the fact that HBHS is located roughly 90 minutes away. Next year, the team hopes to spend practice fishing at lakes rather than ponds, as pond fish have different habits than lake fish.
Golf
This past season was the golf team's most successful campaign since 2013. This team was years in the making, featuring a core of juniors and seniors. Their past experiences aided them nicely this year, as evident by their 19-4 record. Never losing more than two matches in a row, the golfers were consistent winners, and finished fifth in the final tournament. The team sent Chris Cadman '18, Josh Farmer '17, Patrick Macdonald '18, and Kris Johnson '17 to the individual tournament after qualifying during states, further testifying the team's success. Many of the key athletes are juniors this year, which means the majority of the core will return next year, which is hopefully a sign of future success.
Football
The football team currently holds a record of 7-2, which ties them for second place in the southern conference of Division II. In their final regular season matchup, a contest at Souhegan High School, they handily took home a win. This earned them a playoff berth against an undefeated Windham team. The game took place this past Saturday, and HB lost 52-7. This box score is a poor representation of the season that the football team had. Through the regular season, quarterback Joey Delaney 18' led all of Division II in passing yards (2,061), passing touchdowns (29), and quarterback rating (125.8). His teammate and older brother Brian Delaney '17 also led in touchdowns (12), and yards per reception (20.5). Despite the loss in the playoffs, the boys experienced a great deal of success this season.
Volleyball
This past weekend the girls volleyball team took home yet another Division I championship title. The team finished the regular season 15-3 with a long win streak, and carried that momentum into the playoffs. They first knocked out Bishop Guertin, followed by Exeter in the semifinals. The reigning champs filled the holes of last year's seniors nicely with returning players and incoming freshmen, giving them confidence going into the big game.

About the Writers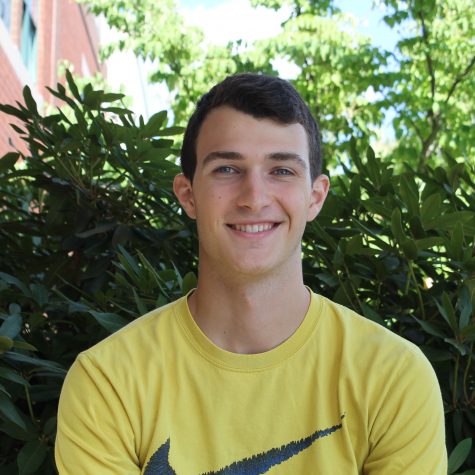 Nate Corsetti, Sports Editor
Nate Corsetti '17 has a passion for sports. He's a big baseball and football fan, and he runs track, cross country, and plays baseball for HB.. He...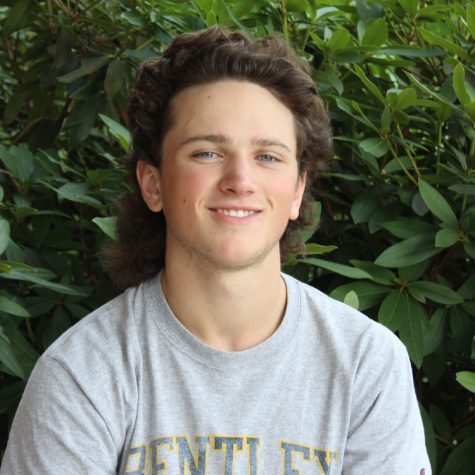 Jack MacLeod, Staff Writer
Jack MacLeod is a member of the class of 2017 at Hollis Brookline High School and a first year journalist. He enjoys playing for the school golf and baseball...