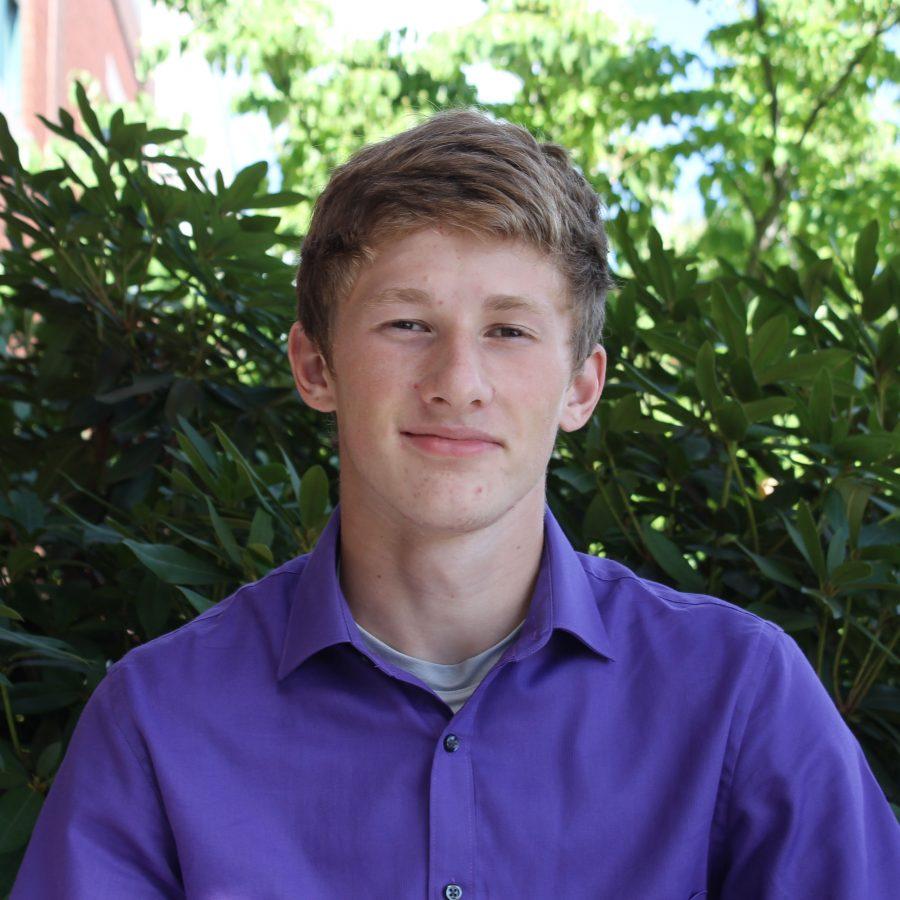 Senior Derek Davidson is well known at HB for being a varsity athlete in both football and lacrosse. On the field, he is one of the fastest athletes at HB and is aggressive, always looking to hit anyone. Other than being a great athlete, Davidson loves to get outside and explore the vast wilderness of the Northeast. Sometimes he is gone for days at a time with only basic survival tools and his dog Max. He is a young Bear Grylls. Max, his survival companion, is a lab and border collie mix going on 14 years. Being one of Davidson's best friends, he is always sticking by his side. Upon returning from the wilderness Davidson returns to his home in Hollis. He has one sibling named Dakota, who is 19, who is currently attending College in Colorado. Davidson does not have a job, but can be found mowing the occasional lawn for money, and is always seeking a greater fortune.
Going into his second year in journalism, Davidson brings a wealth of knowledge when it comes to writing stories as well as editing
. He is excited to start writing for the school paper once again and has committed himself to write for the CavChron for the entire year.
Derek Davidson, Staff Writer
May 02, 2017

HB FIRST Robotics team celebrates district win

(Story)

Apr 07, 2017

Spring has sprung on the track and fields season

(Story)

Feb 02, 2017

Work begins in the offseason

(Story/Media)

Dec 06, 2016

Melim climbs for a cause

(Story)

Jan 26, 2016

First job checklist: are you ready?

(Story)