Niki Maragos, Contributor

April 23, 2015
Semester two has Interior Design students working hard with their "clients" to get their assignments up and finished, and their work is everywhere. Teacher Candice Hancock has five groups working this year on new pieces of wall art, in Ms. Given's room, the nurse's office, Mr. Evans' room, Ms. St. Pierre's room, and the library.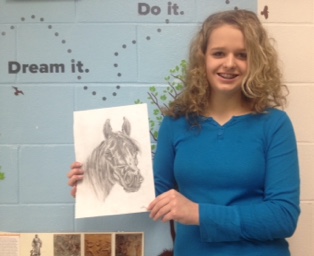 Michaela Dinman, Staff Writer

March 19, 2015
What would make the world a better place? This year's Reflections art competition challenged its contestants to answer this question, and Hollis-Brookline student Caitlin McWha, '16, went above and beyond in her contributions. McWha won first place in her category, with her vision of a world where...