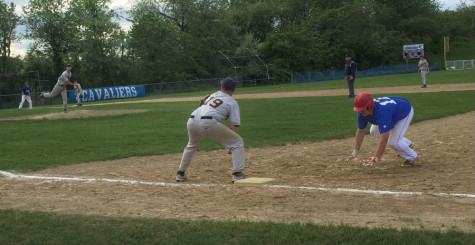 Liam Flaherty, Sports Writer

May 21, 2015
The JV baseball team defeated Conval Wednesday by a score of 9-3. The Cavaliers took on the visiting Cougars in their second matchup of the 2015 season. Coming off of a "heartbreak loss" against Milford in extra innings Monday, the Cavs looked to redeem themselves in the one of the season's last...
Harrison Newman, Sports Center

June 5, 2014
Just a few months ago, the baseball team dug out their gloves and bats and started their practices to prepare for their first game. Today, the team holds the winning record of 13-3, which is the second place seed and are about to begin their journey into the playoffs. Throughout the baseball season,...