Cavs Baseball Start Post Season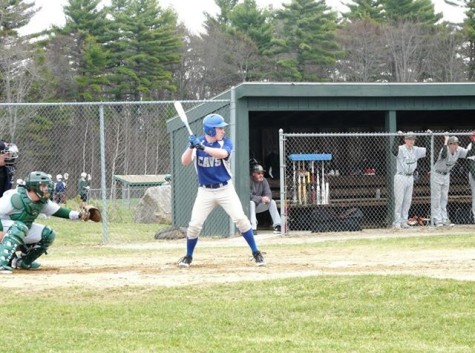 Just a few months ago, the baseball team dug out their gloves and bats and started their practices to prepare for their first game. Today, the team holds the winning record of 13-3, which is the second place seed and are about to begin their journey into the playoffs.
Throughout the baseball season, the Cavs have played with intensity and have taken the past few months one game at a time. What mainly contributed to their success was working on their flaws and improving their game throughout the season. Outfielder Emmett Craggy '14 commented, "Whenever we lost a game we didn't lose by much. The next practices we would look more in depth int our mistakes and we worked on improving our game."
The key to the Cavs success during the regular season was their all around play. With a team batting average of 450, their offense was constantly producing runs. Team manager Wes Mansfield '15 said, "This entire year has been a team effort. All of the players have worked very hard to get to this point in the season." This season has certainly been a team effort, but coming up big this year for the Cavs has been first baseman Joe Spohn '14, second baseman Evan Flaherty '14, and catcher Hugh Devlin '15, who's hitting has been key to the team's offensive. The pitching for the Cavs has been led by Shea Whalen '14 and Cam LaFleur '14. Defensively, left fielder Emmett Craggy '14 and shortstop Austin Pigott '14 has shut down opponents' offense and has performed well in a clutch situation.
"We have to practice hard and keep up the intensity for the duration of the playoffs, and if we do that I think we have a good chance," said senior Cam LaFleur. The team has been practicing this past week and preparing for their first playoff game on June 6 facing off against the force of Merrimack Valley in their home ballpark. Shortstop Austin Pigott '14 told CavChron reporters that, "The key to our success is to keep up the hard work, keep hitting like we have been, play lockdown defense, and keep up our dominant pitching rotation. If we do all these things and play the game that we know how to play I believe we could go all the way."
About the Contributor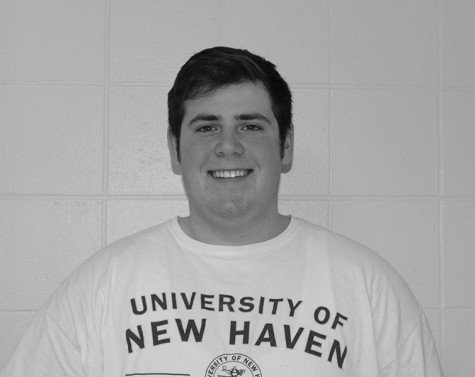 Harrison Newman, Sports Center
Harrison Newman came to Hollis Brookline in the winter of 2013. Quickly becoming an active member on the football team, he took to step into the realm...