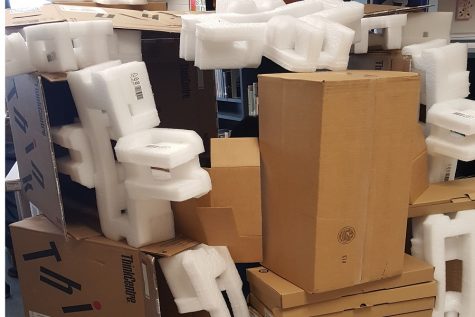 Rachel Marquis, Video Editor
April 15, 2017
Filed under April, Features, Showcase
During first period on Friday, March 31, an epic project for the HBHS library was completed. With an influx of new computers for lab 217 came an abundance of cardboard boxes and packing materials. These newfound assets were deemed appropriate for one thing only: a fort! Librarian Christine Heaton and a group of st...