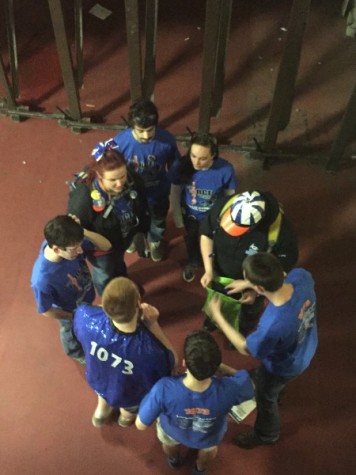 Michaela Dinman, Staff Writer

March 24, 2015
The Hollis-Brookline Robotics Team 1073 competed in the New England District Event at Reading High School in Reading, Massachusetts a few weeks ago, from March 6 through March 8. Hollis-Brookline's Robotics Team 1073 has made its mark in the 2015 competition season, freshly returned from its first...
Julie Christie, Editor in Chief

January 8, 2015
The Force has awakened. If you're thinking Star Wars, that's actually not too far off. Robots, engineering, overcoming challenges; Robotics seem to have it all. This year's Build Season kicked off on January 3, but members of Team 1073 aren't as thrilled for this challenge as they have been before...