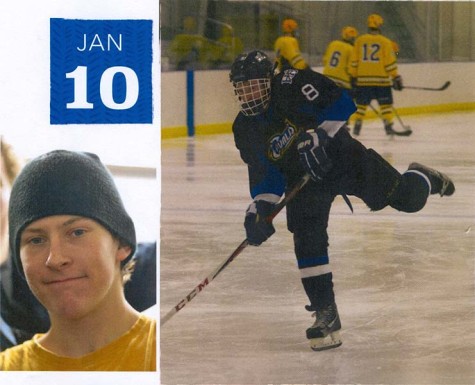 Courtesy of Josh Powers

January 6, 2015
Brookline Public Skating Rink 9am SHARP! Cam Ricard was a senior at Hollis Brookline High School when he was killed in a car accident last December. His love for the game of hockey and all it stood for made him an outstanding person. That is why we would like to invite YOU to come play and support...
Evan Daskalos, Contributor

December 12, 2014
Tuesday, Dec. 9, marked one year since the passing of good friend and teammate Cam Ricard, who tragically passed away car accident last year. This was a day of sorrow and mourning for many people of HBHS and the local community Cam was a senior here at HBHS, and also an avid hockey player. Cam loved...