Pfizer Vaccine Approved for Children Ages 5-11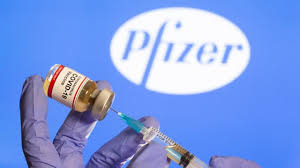 Every parent and guardian has been eagerly waiting for the Pfizer vaccine to be approved for their younger kids. The demand for the vaccine has increased ever since school started. Parents are worried about their kids, under 12, contracting the virus, or being a carrier for the virus, and passing it onto the at risk family members.
Parents and guardians will be relieved to hear that the Pfizer vaccine is up for approval by the CDC and the FDA, as found in a CNBC article . We hope to hear the news by Halloween about whether the vaccine is approved or not by the FDA. The CDC is meeting November 2 and 3 to either approve or deny the vaccine. According to NPR, the Biden association had already paid for enough vaccines to provide for the 28 million kids that are in the 5 to 11 year-old range. As soon as the administration receives word that the vaccine is approved, they are ready to provide the necessary materials in order to vaccinate the younger generation.
According to the HBHS nurses office, where Nurses Kelly Ducharme and Amber FoxMcNeil hold court, the vaccine is on track to start being dispensed sometime in November. When asked how they think that being able to vaccinate kids will improve our community and schools they responded positively. "As in the case of adults, the vaccination will, in many cases, prevent the recipient from contracting the virus. If a recipient does contract COVID, the illness will likely be much less severe than if they had not received the vaccine. (Medical people call COVID infection in a vaccinated person "breakthrough infection.") Getting more people vaccinated helps to reduce the spread of the disease for everyone." While the nurse's office approves of the vaccine, they have something to say to the parents of the kids. "Whether or not to vaccinate a child is a personal and serious decision. We encourage parents to study the information available from a variety of news and science sources, and make an educated and ethically-motivated decision."
The nurses office also commented that when the vaccine is available and distributed that they look forward to being able to return to relatively normal activities with less masking and social distancing.
While the vaccine being available for the kids is exciting, it is also scary. Kids may react differently than the adults and tweens did to the medicine. Some side effects for kids include: fever, headaches, and fatigue, as seen in the New York Times. However, the vaccine has a 91% success rate in the trials including kids. This is good news for our community, and the US as a whole.
*Please note that more information has developed since this story was written. To receive updates on the vaccine, please visit your local news sites.