Olympics full of open opportunities
Once every four years comes a competition that shouldn't be missed. That's right, starting today, the 22nd Winter Olympics will begin in Sochi, Russia. Athletes from around the world are flocking to the city of Sochi to compete in a sport they've been training at for their whole lives. The events featured in this years Olympics include: alpine skiing, cross-country skiing, Nordic combined, snowboarding, freestyle skiing, ski jumping, biathlon, bobsled, figure skating, luge, skeleton, curling, hockey, short track, and speed skating. With so many different events to watch, and limited time to watch the games due to school or work commitments many students are finding themselves turning towards fan favorites to watch in the next few weeks.
Fifteen year old Maggie Voisin from Montana, will be representing team USA in free skiing. Voisin will be the youngest competitor at the Sochi Olympics, but age has never stopped her from being at the top of her game. Last week, Voisin competed in the Aspen X-Games where she ranked high amongst seasoned freeskiers that had ten or more years of experience on her. Voisin grew up ski racing, but it wasn't until last year that she began freeskiing. Although she only has one year of experience under her belt, that hasn't stopped her yet; she already has medaled in the Winter X-Games, Dew Tour, World Skiing Invitational and US Revolution Tour. This young freeskier has nothing to lose at the Olympics, and she's sure to let her talent shine through just has she has over the past year.
Another promising contender at this years games is eighteen year old Colorado native, Mikaela Shiffrin, an alpine skier. Shiffrin currently holds the Championship title in the World Cup for slalom racing, which already puts her as an anticipated medalist at this years Olympic Games. This will be Shiffrin's first appearance at the Olympics, but her years of demanding practice and high competition over the past three years have set her up for the pressure she will be forced to face in Sochi. She will be representing Team USA in both the slalom and grand slalom, and based on her performance thus far this season, she surely won't disappoint.
Team USA also promises to be strong on the men's side. The men's hockey team, currently ranked second in the world, according to SB Nation, will be looking for gold after coming in second in the 2010 Olympics. Lead by captain Zach Parise, of the NHL's Minnesota Wild, the squad looks like a serious force to be reckoned with in Sochi. Team USA's hockey team will open up against Slovakia on February 13 at 7:30, and play Russia at 7:30am on February 15, they're last game  scheduled thus far is against Slovenia on February 16 at 7:30am.
The fan-favorite, curling competition, will begin on February 10. This year's team is lead by four members out of Minnesota, and one from Wisconsin; the US contingent will certainly be looking for a medal after a poor showing in the 2010 Olympics.
Unfortunately, the very well known "Flying Tomato", also known as the California native, Shaun White, has just dropped out of the slopestyle competition in order to focus on earning the gold medal in half pipe for team USA. The halfpipe competition will be commence on February 11. If events turn out as they have in past years, White's performance in this years half pipe will have him finishing on top of the competition.
Tune in to NBC to see coverage of all the action at Sochi Olympics.
Leave a Comment
About the Contributors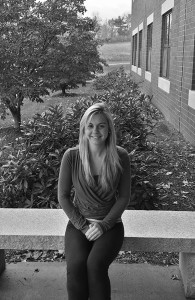 Sara Swabowicz, Co Editor-in-Chief
Sara Swabowicz is a senior at Hollis-Brookline High  School. She is a co-editor of the The CavChron LINE with Austin Bumpus; in the past she has served...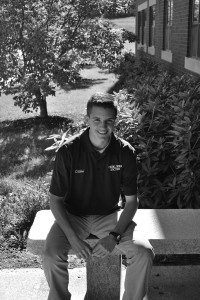 Matt Claire, Sports Editor
Matt Claire is a Senior and Sports Editor at Hollis Brookline High School. This is his second year on the staff and his first as an editor. Claire's played...