HB to walk in purple for prevention
On Thursday, May 28, the Leadership and Prevention Club of Hollis Brookline High School will host a school-wide walk to benefit the movement against teen drug and alcohol abuse. The 3K trek will raise awareness and money to benefit education programs such as the Leadership and Prevention Club and the activities it hosts.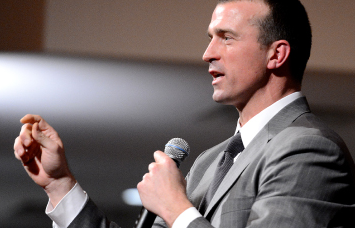 In the past, the Leadership and Prevention Club hosted several walks to raise money and support students that struggled with medical issues. This year the club has decided to continue the work of Chris Herren, a former Celtics player and current proponent against substance abuse.  Herren gave a talk to the students of Hollis Brookline in May.
"We want to perpetuate Chris Herren's message," says Cathy Cray, who is helping the Leadership and Prevention Club with the organization and funding for the walk. "It's to create a community of support for the school to show that we know what some kids go through, and to create awareness."
The walk will take place this coming Thursday, on May 29 in the afternoon. After the 3K walk, students will be provided with snacks and beverages at the football field.