New Hampshire Music Festival
The New Hampshire Music Festival, otherwise known as All State, will take place during the second weekend of April this coming spring in Concord. For three days, April 17-19, 2016 our school's twenty-one participants will stay on site in local hotels and use buses for transportation to rehearsal. Students will be rehearsing with very long days resulting in an intense but educating musical experience.
"Ensembles [for the festival] are built from every high school in the state of NH, including private and catholic," stated Visual and Performing Arts Director David Umstead.
The audition to participate in an event like this takes weeks to prepare for. The auditions were hosted at Manchester Memorial High School on the 21st of November. Results from the auditions were received on the 25th of November. The results take about four to five days to process the participants' scores to ensure that none of the judges miscalculated.
The April event features a band, an orchestra, a mixed choir, and a women's choir. The conductors for these groups are well-known in the music industry. Composers, college professors, sometimes local people, and composers from Ohio or Texas who are "used to being a festival conductor" are recruited for the festival. "They gain that experience, and are exposed to those of greater renown" says Umstead.
This is the twelfth year that Umstead has participated in the festival with the students of HBHS and in the beginning had four to five kids pass the audition, so having twenty-one participants this year came as a wonderful surprise.
To outline the significance of this achievement Umstead stated, "a school of 2,000 students, might only get eight to nine students participating in the festival."
"The average high school kid can't tackle this, it's a big door, a big effort, and a lot of people, go into it specifically," Umstead continued, "six to eight years [of preparation] in advance, in a way the process goes back that far."
About the Contributor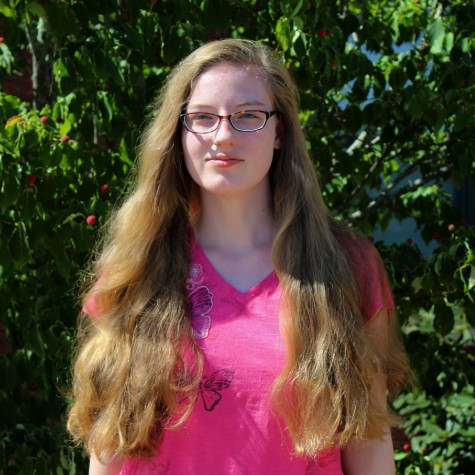 Emma Dougherty, News Editor
Emma Dougherty '16 spent the early years of her life traveling to and from Australia; she looks forward to the day she can move back to the land of the...