Snapchat Shutdown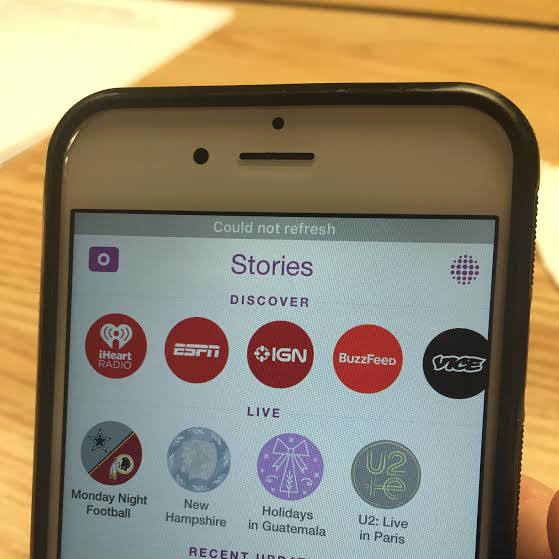 What has become one of the most popular social networking apps on the market is currently today's social frustration. According to Down Detector, a site for detecting when websites and apps are experiencing issues, the social media giant Snapchat began having server problems around 2:30 am December 7. Thousands reported the inability to login, along with numerous difficulties regarding the app's other features.
This predicament has caused outrage across the globe, especially among teenagers, their most prevalent users. But here at HB, it seems as though being Snapless for a time hasn't been that big of a deal.
"I'm honestly okay with the fact that Snapchat isn't working," says Grace Anneser '17, "I used to wish I could use it all the time in school, but now that urge to use it isn't there anymore and I'm more easily able to focus on my school work. I don't miss it as much."
Chris Aulbach '17 agrees, commenting, "I have one but I barely ever use it, so it doesn't bother me."
According to an article on The International Business Times, the Snapchat company tweeted yesterday morning,
"Hi! Some Snapchatters are currently experiencing loading issues. Our team is aware of the problem and working on a fix now!"
As of the evening of December 8, the situation is improving, but occasional reports are still coming in about multiple issues regarding videos and passwords.
How are you dealing with the Snapchat shutdown?