Oscar-less Leonardo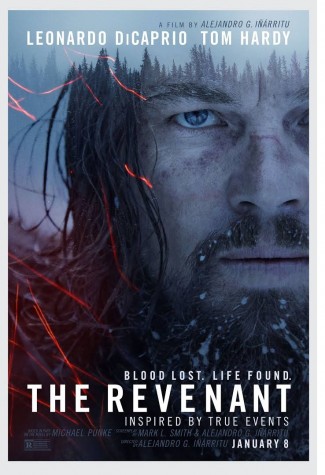 Leonardo DiCaprio is one of the most prolific actors in Hollywood today, but where is his Oscar? This December, there will be another movie released with DiCaprio in a lead role. This movie is titled "The Revenant." It is based off the true story of the American frontiersman, Hugh Glass, who survived a bear attack only to be left for dead by members of his hunting party. After being left to die, Glass crawled and hobbled hundreds of miles through dangerous territory to exact his revenge on those who had left him to die.
The cinematic interpretation starring Leonardo DiCaprio (Hugh Glass) and Tom Hardy (the guy who leaves Glass to die) promises to be just as thrilling as the original story, and will likely be added to the list of great DiCaprio films. The impressive list includes What's Eating Gilbert Grape (1993), The Aviator (2004), Blood Diamond (2006), and The Wolf of Wall Street (2013), all of which resulted in an Oscar nomination for DiCaprio.
Despite the multiple nominations, DiCaprio has never actually won an Oscar. So the question, is will this be the one that gets DiCaprio that coveted golden statue? According to MoviePilot.com, only Richard Burton has been nominated more than four times and never won an Oscar.
Statistically speaking, if DiCaprio receives a nomination for his new film, The Revenant, it will be his time to win. And personally, I think it's about damn time.
DiCaprio's range as well as his intensity in roles contributes to the accumulation of his large fan base. His role in Django could've easily won an Oscar for the famous scene in which DiCaprio has an impromptu outburst and actually split his hand by hitting it on the table. Despite the real pain and real blood coming from his hand, DiCaprio continues the scene in a very genuine and intense moment. DiCaprio, unfortunately, didn't win an Oscar for that performance either.
If this is DiCaprio's year for an Oscar his performance will have to be one of his best, as he will be up against some stiff competition with other big titles releasing this year like Star Wars, Mad Max, and The Martian. All of which could sweep the rug right out from underneath DiCaprio's possible award winning performance, and leave him with yet another unawarded nomination.