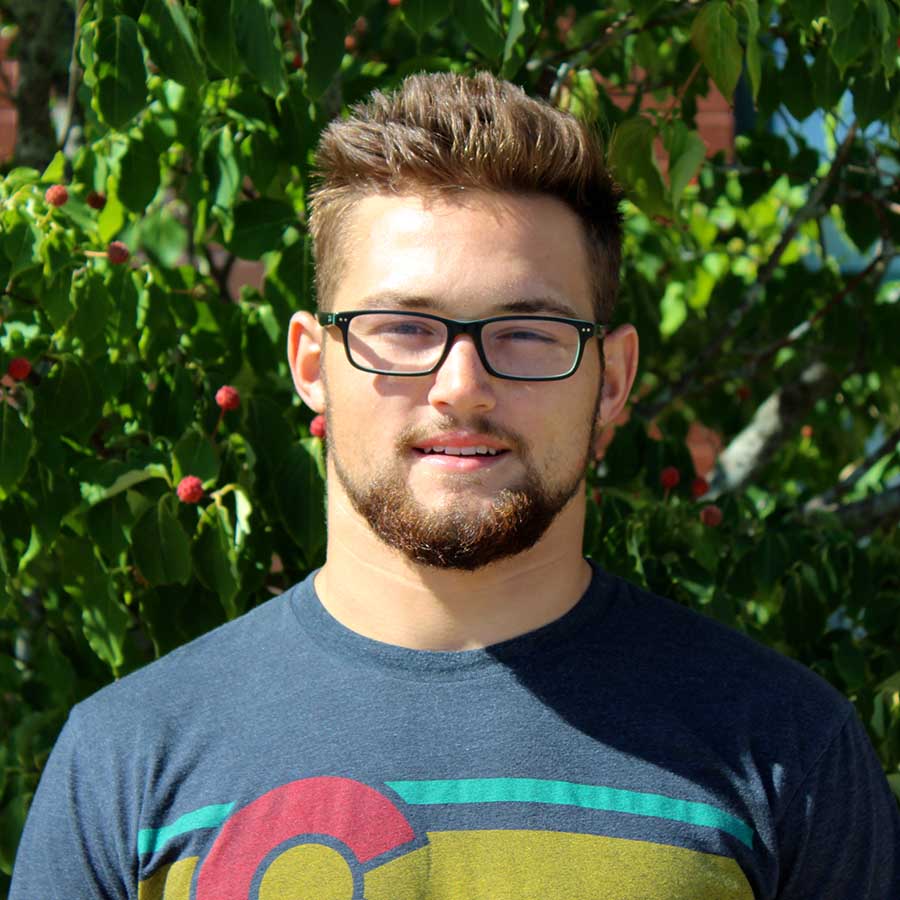 Wyatt Farwell, senior, is known for playing football and wrestling within the HB community. At five feet four inches and 170 pounds, Farwell considers himself a hobbit and aspires to live a simple life in the (New Hamp)Shire. Unlike hobbits, who have no facial hair, he can grow a decent beard that is still in development. A man of the mountains, Farwell likes to immerse himself in wilderness far from society and its members.
While he enjoys a select few of humanity he is especially fond of his border collie/ black lab mix, Pearl. She is the most beautiful thing he has ever seen and doesn't know if he'll ever be able to love anything quite as much as he loves that dog.
He is a Journalism I student but has made video edits in the past for fun. Most of the videos Farwell has made have been of him and his friends trampolining or skiing. He and also enjoys creative writing and Lord of the Rings. Farwell looks to be a journalism and media communications major, possibly at Colorado State University. He is looking forward to taking the first step towards his college major while working for the CavChron.
Wyatt Farwell , Staff Writer
Mar 08, 2016

Special Edition: the Man Cave

(Story)

Dec 21, 2015

Oscar-less Leonardo

(Story)

Dec 10, 2015

Injuries in high school sports

(Story)

Oct 09, 2015

Notes from the Mancave: Bro Activities

(Story)