The perfect score
AP Testing.
Two words that most upperclassmen dread while looking forward to the coming May and the eventual end of the school year. The endless study sessions, expensive AP prep material, and repetitive review for the various AP classes sends a chill through most students.
Yet, last year, one student stood up to the AP Computer Science exam.
The exam consisted of 40 multiple choice questions and 4 free response questions. According to the College Board website, the AP Computer Science course goal is to "understand core aspects of computer science which you can use to create solutions that are understandable, adaptable, and when appropriate, reusable."
"I got a perfect score on it, every question right," HBHS senior Matthew Spooner stated "[though] I didn't really study for this one."
According to College Board he was one of only 67 students in the world who received every point possible on the exam.  A letter from College Board states, "Out of the 4.5 million AP exams administered in U.S. public schools in 2015, only 322 students earned every possible point in an exam."
"It is unusual that the College Board would send something like that." Principal Richard Barnes affirmed, "I'm told it's pretty difficult, I'm told it's not an easy AP exam [though none of them are really easy]."
Although Spooner aced the exam last May and received the scores this past February, the outstanding results didn't come as much of a surprise to him. Spooner stated "I've liked computer science for a long time; I've been doing it since I was eight years old."  
Spooner plans to go to Northeastern University for the College of Computer and Informational Science.
"Although probability says you have to get [at least] one wrong, Matt got a perfect score," AP Computer Science course teacher Tim Kelley stated. Kelley was Spooner's former AP Computer Science teacher who was enthusiastic about his pupil's achievement. "It's not all about getting fives, lots of kids get fives, but what Matt did [is he] got every single question right," Kelley noted, "I don't know what the [other] kids got, but it's [a perfect score] pretty rare."
About the Contributor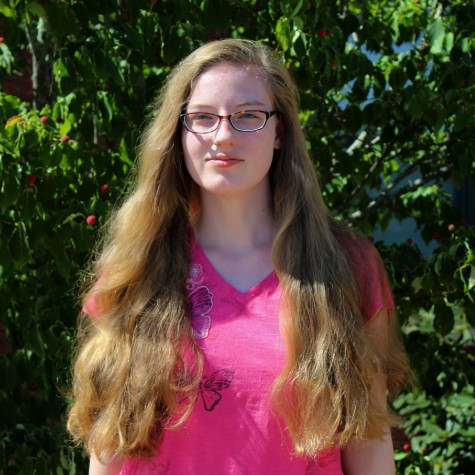 Emma Dougherty, News Editor
Emma Dougherty '16 spent the early years of her life traveling to and from Australia; she looks forward to the day she can move back to the land of the...