HB takes on Large Group
On Saturday, March 19, Hollis Brookline's concert band and wind ensemble traveled to Bow High School to compete in the annual NHMEA Large Group Festival.
The festival hosted schools from all over New Hampshire, as each school brought their collaborative talents to make up an eclectic representation of music styles and composers.
Uniquely to this event, the different schools are scored on their performances in terms of letter  grades. This motivates students to strive for a higher grade rather than competing to win. This method made it "…more of an individual assessment" said  Andrew Carr '16.
Overall, Hollis Brookline ranked well among the other schools. The concert band received an A, and the wind ensemble, who entered a college level program, received a B-. Yet Nick Hinchliffe '17 noted that "Timberlane [also] had a really good performance."
Being an annual event, band members are already looking forward to next year. Matt Bradshaw '17, who participated in the wind ensemble, said "It'd be cool if a more elite ensemble got an A next year, because we got a B this year."
The preparation for this event was well spent. Dave Umstead, the music department head and band teacher, commented "I was especially pleased and impressed by the display of concentration and focus by the students prior to our performance."
Umstead continued to share that "I feel that I've got the finest students in the school and they represented HBHS in the best possible light with their conduct and their musicianship. "
As a senior, in his fourth and final year of band, Carr reflected back on his experience in HB's music program.
"I personally think that band is one of the places where kids come together in a non-competitive way," Carr stated "…we're just competing against ourselves to be better at something that is bigger than ourselves."  
When asked what words he would like to leave with us on the subject, Carr concluded, "Large Group really brings out a lot of really good attitudes and vibes, and I think that's cool."
On behalf of the staff at The Cavalier Chronicle, we wish all who participated in the festival a job well done
About the Contributor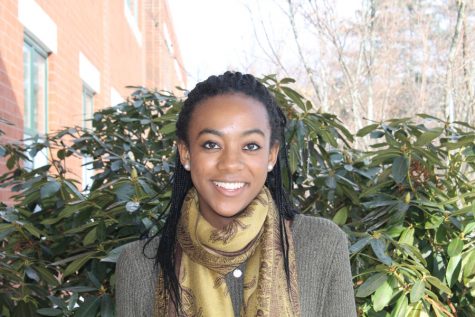 Natalie Lewis, Staff Writer
Natalie Lewis is a senior at Hollis Brookline High School. She is a newcomer to Journalism, but is excited to dive right in. Like her brother, Gabe, an...