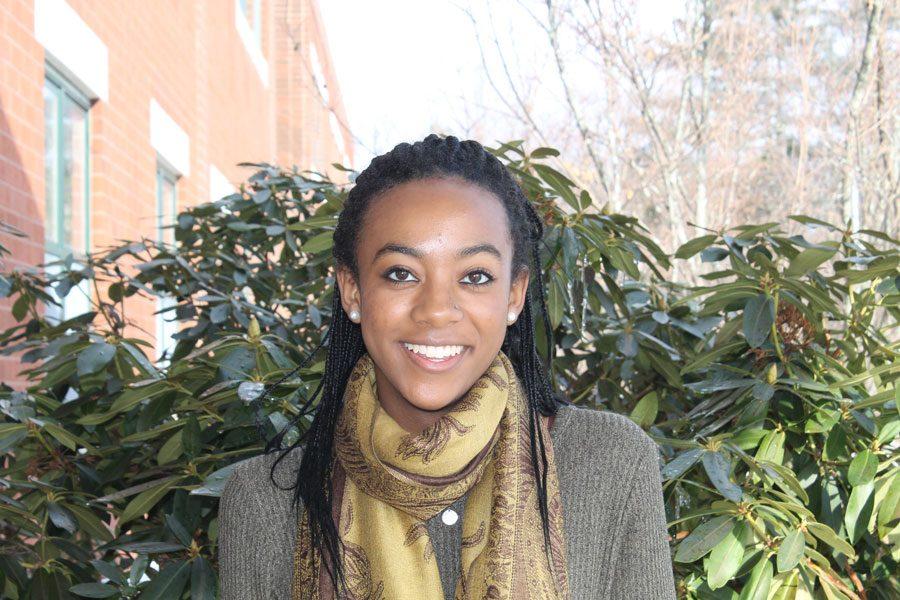 Natalie Lewis is a senior at Hollis Brookline High School. She is a newcomer to Journalism, but is excited to dive right in. Like her brother, Gabe, an HBHS '13 graduate, Lewis joined the Journalism team as a second semester senior. During her college and career search in the last year, she has been inquiring about a possible future in the journalism and media field, so she is eager to explore what the job is like.
At school, Lewis plays Varsity Field Hockey and Lacrosse, and is a member of the Life of a Cavalier service and outreach club. In her spare time, Lewis does whatever she can that's calming--spending time outdoors, being with horses, doing yoga, drinking tea, and spending countless hours with her best friend, Sydney Brackett.  
As a firm believer in the idea that everything will fall into place, Lewis is currently unsure of where she will attend college, but is excited for that next chapter in her life to unfold.
Natalie Lewis , Staff Writer
May 21, 2016

HB Theatre Department's "The Tempest" to open May 27

(Story)

Apr 14, 2016

HB takes on Large Group

(Story)

Mar 18, 2016

A home away from home

(Story)