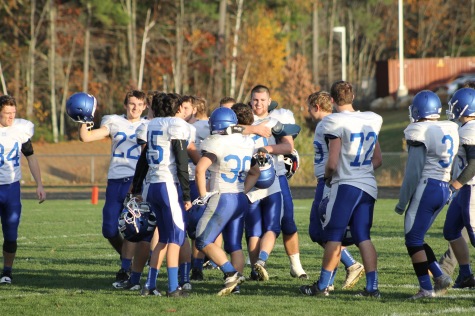 Nicole Landry, Staff Writer

November 18, 2014
Entering and dominating their first playoff game and winning their conference, the Hollis-Brookline football team traveled to the semi-finals against Windham last Saturday, November 15th, where they exceeded expectations. For their first playoff game, HB, with a record of 4 wins and 4 losses during the...
Harrison Newman, Sports Center

June 5, 2014
Just a few months ago, the baseball team dug out their gloves and bats and started their practices to prepare for their first game. Today, the team holds the winning record of 13-3, which is the second place seed and are about to begin their journey into the playoffs. Throughout the baseball season,...