The best way to study for the SATs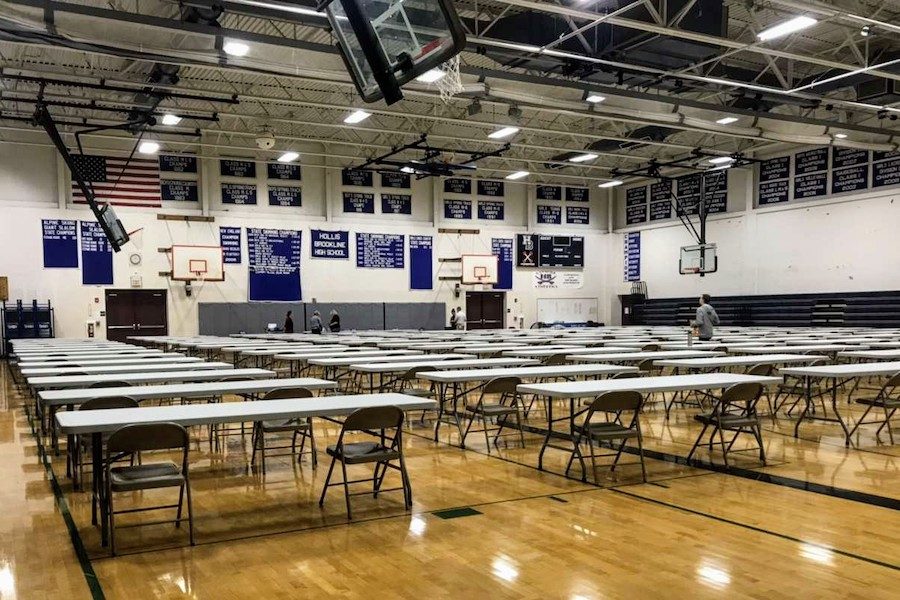 Hannah Escadon, Staff Writer
October 23, 2019
On Oct. 16 the Hollis Brookline High School sophomores and juniors took the PSAT, preparing them to start thinking about studying for the SATs. There are a variety of ways to start studying, from different programs you can do, to quizzing yourself on a website. 
For incoming students next year who are new to taking the PSAT, there are some things every student should know. The PSAT is a practice test that is heavily similar to the SAT, there are fewer questions on the PSAT and overall it is easier than the normal SAT. For students who don't like studying, there is some good news: the PSATs do not count towards your college admissions application. On the other hand, according to PrepScholar, your PSAT score determines your eligibility for the National Merit Scholarship. Each year 1% of junior PSAT-takers will go into the semifinals, and out of the 16,000 students, only 7,500 go on with the $2,500 scholarship money. "I'll study one hour total if I'm feeling studious." said student Josh Hill '21, who took the PSAT for the first time this year. 
While each brain works differently, there are tips and tricks to creating long term 
memorization. According to The Levels of Process Theory, cramming the night before rarely, if ever, works. When stressed, the brain will not retain information. Instead of cramming, break up what you study. For example instead of practicing one hour of math, split it up and complete thirty minutes of Math and thirty minutes of English. 
"The real SATs, [I'll study] probably a lot. An hour a day, hopefully," said Hill. Shallow processed information is mainly linked to the simple characteristics of the vocab word instead of the meaning, causing the brain to contain the word in the short term memory stores. Taking time to go deeper into the meaning of the word will cause the brain to link this new knowledge to old knowledge, making it easier to remember. 
Note taking is another useful study strategy. According to Ameritech College of Healthcare, taking handwritten notes uses a different part of the brain than reading, meaning that you learn the concept for a second time a different way. Taking notes is extremely helpful for visual learners. 
Overall, the best way to retain information is to teach someone. When you teach someone else the material,you're learning. The average person retains 90% of the information, and when applying the new concepts immediately, it is easier to see weaknesses in the new material.  Another important factor is getting enough rest, since sleep is essential for creating long lasting memories. Scientists are unsure why the brain heavily relies on sleep, but they do know that the brain needs sleep for Memory Consolidation. The Consolidation Process is the way which the brain stabilizes a memory after obtaining it. 
Every student studies differently. For HBHS student Mary Martin '20, who has taken the SAT three times, she used, "a question a day app. In addition to the once a day question, [she] had a class for one hour a week, and there was homework-typically a practice test or particular section of the test, which took one to three hours. 
"I think that everyone has a study method that works best for them," said Valerie Labak '21 who took the PSATs last year. There is no single study method that is going to work for every student, but it is important to find the best study methods that works for you. As long as students put down distractions, and actually dedicate time to learning there is nothing that is stopping them from getting a high score on the SAT and in school overall. Just like most things in life, if you want something you have to work for it. 
About the Contributor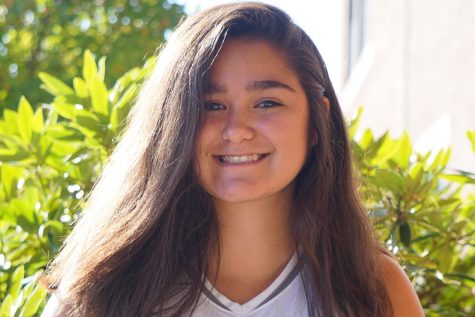 Hannah Escandon, Staff Writer
Hannah Escandon '21 is a new staff member of the Cavalier Chronicle, and is excited to be working on her journalism skills and to be working towards...