Keeping calm at Comic-Con
Things you're probably going to have to pay for: everything. – There are the tickets, the parking, whatever the vendors are selling, and even autographs. Those can range from thirty to one-hundred dollars, so remember that Comic Con is an investment. Even if you bring your own memorabilia to have signed, it's going to cost you the same. P.s. Everything must be paid for in cash.

Hannah St. George
Hannah St. George managed to get a free picture with Supernatural actor Jim Beaver.

Picture Perfect – Getting your picture with a celeb at Comic Con is going to happen via one of three strategies.

Pay for the photo-op. This may cost upwards of sixty dollars for the big names, but you're at least guaranteed to get it. A bonus is that the photo is going to be professional, so you don't risk something weird happening in the background.
The selfie strategy. This is the riskiest and most uncertain method of snapping a moment with a celeb. You have to take into account the strictness of the convention volunteers (who are right there) and the mood of your target celebrity. If, in those thirty seconds of talking to him or her, you feel you might have made a connection, go for it.
Early bird benefits – You'll find great parking, get in early, and probably catch the celebrities in a better mood because their coffee hasn't worn off yet. This is essential if you want to attempt a selfie or start a conversation. Plus, the lines will be shorter, saving you from feeling like you've been standing for hours.
Cosplay is cool – Comic Con is probably one of the least judgmental places based on what you wear. You can go all out with a prosthetic

Julie Christie
Some people can't stop at wearing the costume. They must BE the costume.

and props and still fit in, because everybody loves a good cosplay. (Cosplay is when a person does their best to portray a character or element from a story through his or her costume.) You can wear normal, everyday clothes and still fit in. It really doesn't matter. But the best thing you can do is ask a cosplayer with a particularly good costume for his or her picture.
"It felt amazing," said Hannah St George '14, after being asked for her picture by fellow convention goers. "I did something well and it felt good that my costume was noteworthy and they acknowledged my effort and appreciated it."
St George attended the 2014 Rhode Island Comic-Con as Sherlock Holmes from the modern BBC revival series.

Celebrities are people, too – If you're getting tired, it's guaranteed that the celebrities are too, if not more so. If someone gets a bit snappish, it's okay. It's not your fault. Just be courteous and kind.
Go if you know – The schedule tells you more than what time a star is going to be signing pictures and taking photographs. It also tells you what day he or she will be at the convention. Don't go on a Sunday if what you want to see happens on Saturday. Otherwise it will feel like time and money have been wasted and you won't get to see everything that you wanted to.
Not everyone is an expert – Example: these atrocities.

Major plot point in the books: Harry is a half-blood. His mother was a Muggle Born. Please tell me this is like one of those badges Malfoy made that said "Potter stinks." Photo Credit: Julie Christie

Julie Christie
Excuse me. It's Muggle BORN. Her parents were dentists, not hemoglobin. Photo Credit: Julie Christie
About the Contributors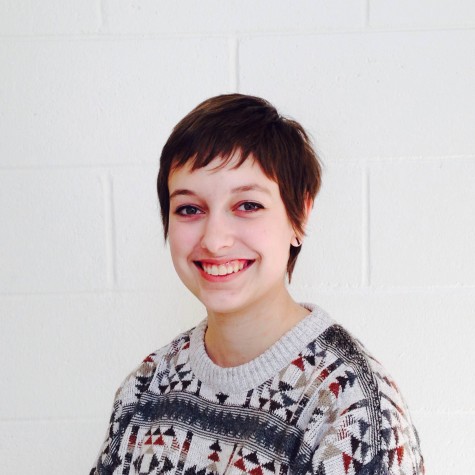 Julie Christie, Editor-in-Chief
Julie Christie is returning to her third and final year with the CavChron as the Editor-in-Chief and is excited to expand the horizons of the paper. She...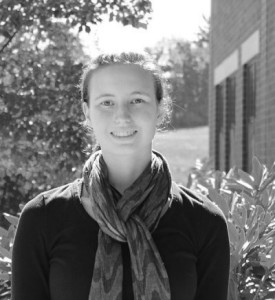 Hannah St. George, Copy Editor
Hannah St. George is an active member of a variety of clubs at Hollis Brookline High School including FIRST Robotics Team 1073, the Young Writers' Club,...