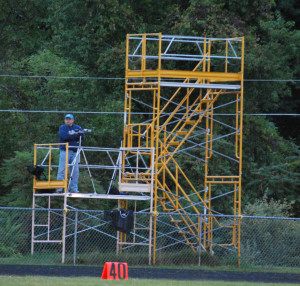 Austin Bumpus, Co-Editor-in-Chief

September 19, 2013
In a recent vote by the School Board, the decision was made not to implement a coach's box on Hollis/Brookline's sports field, losing out in a vote of 2-4-1. The decision brought about many different opinions in both Hollis and Brookline, with many members of the sports community wishing that the...
Sophia Hall, News Editor

September 18, 2013
Since the younger years in kindergarten and even throughout elementary school, students have had the same procedure when it comes to evacuating the building for emergencies. This year, the evacuation procedure has changed. Rumors had been buzzing around whether or not it would be more effective than ye...