Powder Puff game
Put down the makeup brushes and pick up the football, girl. This year HB is having their first Powder Puff football game. For those who do not know, this type of game is for girls only and has the same rules as football, but without the tackling. Maddy Snow, '14, the organizer for the event this year, she said, "There was a powder puff game about five or six years ago, but it's good to start it up again! It invites anyone to play whether you know football or not; It's a good way to bring people together for a good cause!"
All girls interested will be attending practices to learn plays, as well as the rules of the game. It's not a varsity sport, but it's definitely some commitment for the team. The game will be played between two teams of girls from HB. HB's own football players will be coaching these ladies as they prepare for the big game. Snow also said, "It'll be entertaining especially the cheerleaders', A.K.A the football team, half time routine."
Like Snow said, all girls are welcome to join whether they know the rules or not. It's a game for charity, not a championship. Emily King, '14 said, "I don't do any sports so I figured I had to show off my innate athletic excellence somehow."
All proceeds of the game are going towards breast cancer research. The game is November 17 at 10 A.M at the football field. It'll be a competitive game this year and maybe it'll become a yearly tradition for HB Powder Puff fans.
About the Contributor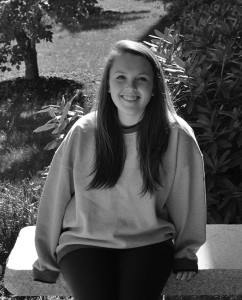 Sophia Hall, News Editor
Sophia Hall is a senior at Hollis Brookline High School working for The CavChron LINE. She has previously been the News editor for the paper publication...