Library undergoing renovations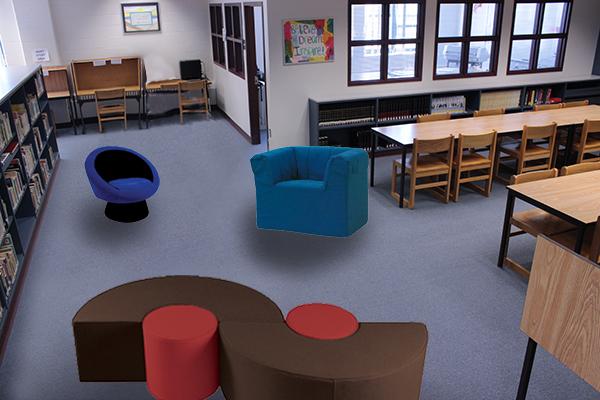 A librarian throwing out books? Taking away shelves permanently? Members of Hollis Brookline High School first raised their eyebrows at the strange happenings in the school's library, until Teacher-Librarian Christine Heaton explained her motivation behind the renovations.
"I want to create a better work flow," Heaton explained. "The library is more about kids coming in and working and not how many books I can fit on the shelves."
The first order of business for Heaton was to move the reference section from the back shelves into an empty classroom only accessible through the library.
"Administration didn't put any classes in [the room], so any teachers that bring their classes to the library go [in there] and have all the reference they need right with them."
Several teachers who were met with difficulty in the library last year now have the opportunity to take the room for their students.
"If there were several classes in the library at once, it was crowded," said science teacher Adam Wilcox.
Space wasn't just a problem for teachers. Students struggled to find working areas in the library during their independent study or during CAVblock, a period in the day for all students to catch up on work.
"It was so overcrowded," said English teacher Marie Salamone.
Amanda Blair, '14, said that in her senior year she didn't work much in the library because "whenever [she] went to print something, it took twenty minutes just to get to a computer."
With the added space from reallotted class space, Heaton can now expand the area for individuals using the library in their free time.
"The senior space has been moved out of the alcove in the back and are now where the classes used to be," said Heaton, "Along with a lot of our fiction books."
They will now have a bigger space and access to audio books and a television, where they can stream movies and conduct college interviews over Skype.
The new changes will make the library as 21st century-friendly as possible, and create an area in the school that can cater to each student's unique academic needs.